Introduction

A PhD colloquium will be organized in conjunction with the 12th International Conference on Financial Criminology, which will take place on 18th July 2022. The PhD Colloquium aims to provide an opportunity for doctoral students in financial criminology and other related areas to present and discuss their research. The colloquium is the best avenue for postgraduate students to share their PhD work and connect with fellow PhD students by sharing in-progress work and in-depth discussion sessions. Participants will have the opportunity to meet other PhD candidates and more experienced scholars selected as discussants for the colloquium.
Students accepted for the PhD Colloquium will be required to:
Prepare a full paper for presentation at the colloquium, following the typical research papers format;

The extended abstract should contain a concise summary of your study, including the research problems and the objectives, a description of the methodology employed, and the study's implications. It should be written in a single line paragraph with 12-point Times New Roman and must be more than 300 words. Do not include any references, figures, or tables in the abstract.

As the organizer, the Accounting Research Institute places considerable importance on the PhD Colloquium. Participants will receive an e-certificate as presenters and a copy of thorough reviews from the discussants at the end of the colloquium. The colloquium provides a way of stimulating sound doctoral research and establishes and enhances a network of international contacts between junior researchers and established scholars.
Areas of Interest
Financial Criminology
Sustainable Development Goals
Forensic Accounting
Accounting and Auditing
Audit and Investigation of Financial Crimes
Computer Forensic and Cyber Crimes
Corporate Risks and Corporate Governance
Criminal Justice Issues
Strategic Management
Ethics
IT Related Fraud and IT Issues
Money Laundering and Terrorism
Financial Industry Issues
Occupational Crime and Prevention
Organized Trans-National Crimes Fraud within Government Linked Companies Governance
Important Dateline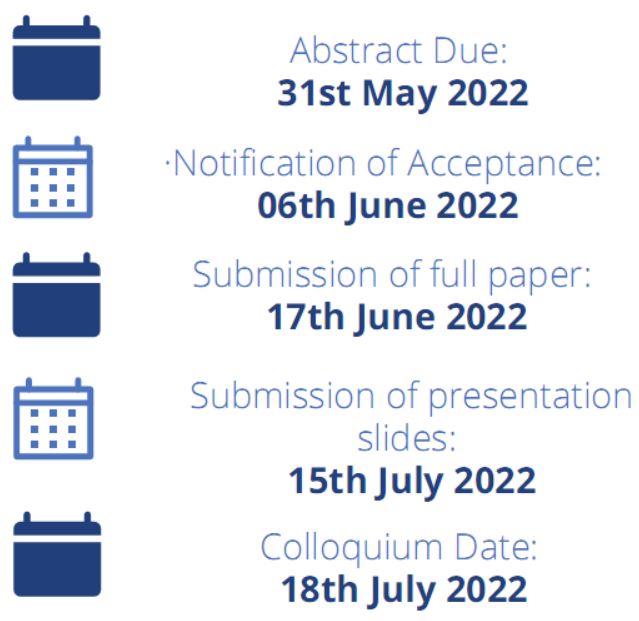 Fee payment
     Payable to : Universiti Teknologi MARA
     Bank Name : Bank Islam Malaysia Berhad
     Bank Account : 12177010005687
     Bank branch address : Universiti Teknologi MARA, 40450, Shah Alam, Selangor
     Swift Code : BIMBMYKL

     Send proof of payment to : This email address is being protected from spambots. You need JavaScript enabled to view it.