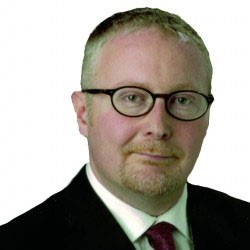 Mark Button 
Institute of Criminal Justice Studies 
University of Portsmouth
UK
Mark Button is a Professor of Criminology, Institute of Criminal Justice Studies, University of Portsmouth, UK. He is also the Director of the Centre for Counter Fraud Studies since 2009. His research areas are private policing; security management; security officers; private security regulation; counter fraud; fraud measurement; fraud policing and punishment and fraud victims. He has conducted research on a wide range of areas for bodies that include the Home Office, National Fraud Authority, EPSRC, Sentencing Council, Cifas, Midlands Fraud Forum, Crowe Clark Whitehill to name some.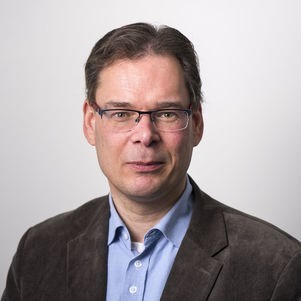 Marijn Janssen
Faculty of Technology, Policy and Management
Delft University of Technology
Netherlands
Prof.Dr.Ir. Marijn Janssen is Full Professor in "ICT and Governance" and head of the ICT section of the Technology, Policy and Management Faculty of Delft University of Technology. His research is in the field of Open Government, Open Linked Data (LOD), XBRL, Cloud and Distributed-blockchain-computing and software as a service which fundamentally change the organizational landscape and influence the governance. He is particularly interested in situations in which multiple public and private organizations want to collaborate, in which ICT plays an enabling role, socio-technical solutions are constrained by organizational realities and political wishes, and there are various ways to proceed.



Dr. Farid A. Sobhani 
Faculty of Business & Economics
Daffodil International University
Dhaka, Bangladesh
Dr. Farid A. Sobhani is a Professor of Accounting in the Faculty of Business & Economics at Daffodil International University, Dhaka. He is also the Dean of Human Resource Development Institute at the same university. He is elected as the Chairman of Bangladesh Society for Human Resources Management, Chittagong. He is the Research Coordinator for Australian Academy for Business Leadership, Australia. He is a Visiting Professor at Accounting Research Institute (ARI), Universiti Teknologi MARA (UiTM), Malaysia. He was the Financial Analyst cum Company Secretary at Credit Rating Information and Services Limited (CRISL)-the first rating agency in Bangladesh. He was the Dean of Faculty of Business Studies; Director of Center for Research & Publication; and Chief of Permanent Campus at International Islamic University Chittagong, Chittagong. He did MBA in Accounting from University of Chittagong, Bangladesh; Master's in Project Management from University of Antwerp, Belgium; and PhD in Enterprise Governance from Universiti Sains Malaysia, Penang, Malaysia. His research areas are environmental disclosure; corporate governance; managerial leadership; and tertiary education. He took leadership in organizing a number of international conferences in Bangladesh. He attended many international conferences in Asia, Europe, Australia and America.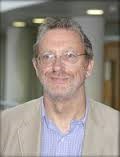 Paul Barnes
Macquarie University
Department of Accounting and Corporate Governance
Sydney, NSW, Australia
Professor Barnes is an expert in forensic accounting and has acted as an expert witness and consultant in the areas of finance and forensic accounting. He was previously Professor of Finance and Fraud Risk Management at Nottingham Business School in the UK and is, or has been, a Visiting Professor at various universities in the US and Australia. He is a qualified Chartered Certified Accountant (although not a practicing member) an academic member of the Association of Certified Fraud Examiners and has degrees in history and management science, with a Ph.D. in economics.  Do you need an expert in financial crime? Or perhaps your business requires a consultant in forensic accounting?  Forensic Accounting is a specialist field of work which requires detailed knowledge and expertise. Researchers, staff and students are encouraged to meet up with Prof Barnes to discuss potential research in financial criminology and forensic accounting.
Rob McCusker


Reader in Fraud and Financial Crime, 
Teesside University

United Kingdom
Rob McCusker is the Director of the Centre for Fraud and Financial Crime and Reader in Fraud and Financial Crime within Teesside University Business School. He was formerly the Transnational Crime Analyst for the Australian Institute of Criminology, Australia's leading statutorily created crime research body which falls within the Minister for Justice's portfolio. In addition, upon his return to the UK, Rob was appointed as the Transnational Crime Adviser to the Institute in which role he undertook consultations on behalf of AUSTRAC (Australia's FIU) with a range of European and Far East government, law enforcement and regulatory bodies in relation to anti-money laundering and terrorist finance legislation.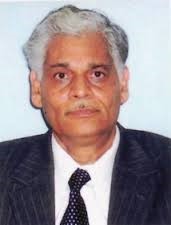 R. K Mishra
Institute of Public Enterprise
Hyderabad, India
Dr R K Mishra, is ONGC Subir Raha Chair Professor on Corporate Governance and Senior Professor and Director, Institute of Public Enterprise, Hyderabad, India. He obtained a Ph.D from the University of Rajasthan and a visiting fellow at London Business School, studied for International Teachers programme at SDA Bocconi, Milan.  Dr Mishra taught at the University of Bradford (UK), and was a visiting Professor at Maison Des Sciences De L' Hommes, Paris, Faculty of Economics, University of Ljubljana and Accounting Research Institute (ARI), Universiti Technologi MARA, Malaysia. He is a member of the UN Task Force on International Standards of Excellence in Public Administration and Education. He is Vice President, International Association of Schools and Institutes of Administration, Brussels. He is special invite on OECD Working Group on Privatization and Corporate Governance of SOEs and Asian Network of Corporate Governance.

M. Kabir Hassan
Professor of Finance and Hibernia Professor of Economics and Finance, 
University of New Orleans USA
Dr. M. Kabir Hassan is a financial economist with consulting, research and teaching experiences in development finance, money and capital markets, Islamic finance, corporate finance, investments, monetary economics, macroeconomics and international trade and finance. He provided consulting services to the World Bank (WB), International Monetary Fund (IMF), Islamic Development Bank (IDB), African Development Bank (AfDB), USAID, Government of Bangladesh, Organization of Islamic Conferences (OIC), Federal Reserve Bank, USA, and many corporations, private organizations and universities around the world. Dr. Hassan received his BA in Economics and Mathematics from Gustavus Adolphus College, Minnesota, USA, and M.A. in Economics and Ph.D. in Finance from the University of Nebraska-Lincoln, USA respectively.

Milind Sathye
Professor in Banking and Finance 
Faculty of Business and Law
University of Canberra
Prof Sathye worked for nearly two decades in the Reserve Bank of India (National Bank) including as Project Manager World Bank Pilot Project. Frequently, consulted by media, he appeared on many occasion on ABC Inside Business, ABC 7.30 Report, Al Jazeera TV Dubai among others. His expertise is regularly sought by Australian Senate Economic. He worked as expert witness on banking and finance cases for Australian Courts. His research focus is on efficiency and productivity, AMLCTF, e-banking and microfinance and published in top ranking journals besides winning external competitive grants the latest being from the University of California at Irvine.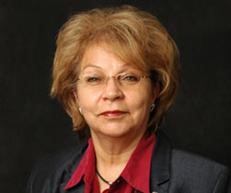 Behnaz Z. Quigley
Professor of Accounting
Marymount University, USA
Dr. Behnaz Z. Quigley has many years of experience in higher education teaching and administration as well as consulting with small and medium-sized businesses and nonprofit organizations. With expertise in financial accounting, managerial accounting, and entrepreneurship, Dr. Quigley has been a member of Marymount's faculty since 2002. She has made numerous presentations at international conferences, including APC (Asian Pacific), SAM (Society for Advancement of Management), and ASBBS (American Society of Business and Behavioral Science). Dr Quigley serves on the editorial boards of several refereed journals including SAM, Advanced Management Journal and Washington Business Journal. She also serves on several advisory boards and currently chairs the Business and industry Relations National Committee of Association of Collegiate Business Schools and Programs (ACBSP).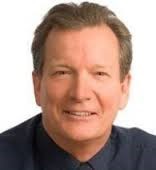 Roger Willett
Professor
Tasmanian School of Business and Economic
University of Tasmania
Roger Willett is a Professor in the Tasmanian School of Business and Economic and a Visiting Professor at the University of Otago and Accounting Research Institute, Universiti Teknologi MARA.  His main interest is in accounting measurement and using accounting data in economic modelling, with a focus on return and risk.  Roger has published in international journals on topics ranging across mathematical theories and models of accounting measurement, applied econometric analysis of capital markets, auditing, statistical modelling of operational systems in management and cultural and religious aspect of international accounting.  Roger's work focuses on the theory, application and practice of accounting measurement in the modelling of economic and social systems.  Research in the social sciences suffers from a lack of precision in formulating and testing theories, so a basic interest is in establishing a valid and reliable measurement framework  that can be used for this purpose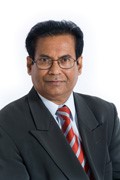 Sardar Islam
Victoria Institute of Strategic Economics Studies
Victoria University, Australia
Prof. Sardar M. N. Islam has interest in different academic fields in Finance, Economics, Business, and Law where he has publications, expertise, or experience in teaching, supervision, and research. He has published extensively in the above areas. His qualifications include Ph.D. and LL.B. He is also associated with the Financial Modelling Program, the Law and Economics program, the Centre for International Corporate Governance Research, the Institute for Logistics and Supply Chain Management, among others. He has taught for more than 15 years at different universities in various countries.