INTERNATIONAL RESEARCH INVENTION, INNOVATION AND EXHIBITION
WHY JOIN US
Attracts the right target group in the social science, science and technology industry, where inventions happen. i-RIE 2021 is the best place to unveil an invention or product. It is a special occasion for the inventors, of various age group to expand their activities by showcasing and promoting their products or inventions with the rest of the world. It is also an opportunity to test the commercialisation of participant's invention or product.
WHO SHOULD JOIN
I-RIE is open to all inventors to gain recognition for their inventions as well as to compete for international awards. This competition is open to all participants in the following categories:
Young Inventor: 12 years old and below

Young Inventor: 13 – 17 years old

Individual

Higher Learning Institutions

Industries
1. Poster
Inventor(s) must provide an A4 size poster.
Evaluation will be based on the infographic poster submission.
A good poster contains:

background,
problem statement,
objective,
novelty,
benefits to society,
publication (if any),
award and recognition (if any),
intellectual property (if any).

Poster must be written in English and free of spelling and grammar mistake.
2. Video Presentation in Youtube (5 minutes video)
Please follow format as below:
Name of project
Leader, Project Members & Institution
Introduction/Background
Problem Statement
Objectives
Novelty
Benefit to the user
Benefit to the society
Commercialization potential
Awards/recognition received

Submission Deadline : 03 May, 2021
Evaluation Date (1st round) : 17 - 24 May, 2021
Notification for Pitching: 25 May, 2021
Final Round : 3 - 4 June, 2021
Early Bird fees submission is before 25th April, 2021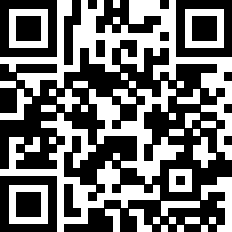 Scan for Registration