Fees & Payment Instruction 

Thank you for your interest to join i-RIE 2021.
Kindly make a payment as below before filling up the registration form.

Payment can be made via online bank transfer.
Payment can be made in Malaysian Ringgit (RM) for local Participants and US Dollar (USD) for International Participants.

No refund will be granted after registration.

All proof of payment or detail of online bank transfer need to be upload in the registration form http://bit.do/register_iRIE2021
FEES PER PRODUCT
                  Early Bird fees submission is before 25th April, 2021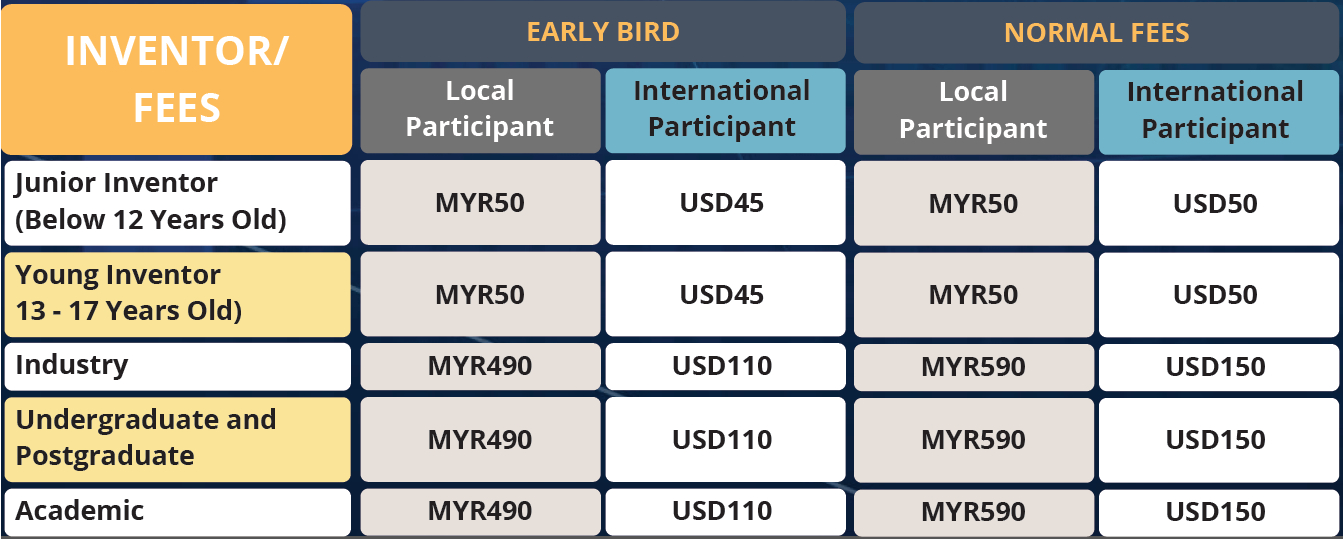 The payment details are as below:
 
 
 
Account Name 
:
Universiti Teknologi MARA
Bank Name 
:
Bank Islam Malaysia Berhad
Account Number 
:
12177010005687
Bank Swift Code
:
BIMBMYKL
Reference
:
iRIE2021 and name


* Please upload the proof of payment when filling in the registration form http://bit.do/register_iRIE2021