INTERNATIONAL CONFERENCE IN TECHNOLOGY, HUMANITIES AND MANAGEMENT
(ICTHM 2023)
"Building a sustainable future : Fostering synergy between technology, business and humanity"

12 -13 June 2023
Istanbul, Turkiye
It is our great pleasure to announce the International Conference in Technology, Humanities and Management 2023 (ICTHM 2023) and we would like to invite you to participate in the event. The conference will be held on 12-13 June in Istanbul, Turkiye. The main objective of ICTHM 2023 is to provide a platform for researchers, professionals, scholars and academicians to exchange and share their knowledge, information, new ideas and experience in person with their peers expected to join from different parts of the world.

ICTHM 2023 explores the intersection of these three crucial fields and how they can work together to shape the future. At this conference, we will hear from academics, experts and thought leaders about the latest advancements in technology, the impact of technology on the humanities and the role of management in bridging the gap between these two fields. The aim of this conference is to foster cross-disciplinary collaboration and provide new perspectives on the ways in which technology and the humanities can work hand in hand for the betterment of society.

We hope that ICTHM 2023 outcome will lead to significant contributions to the knowledge base in these up-to-date scientific fields in scope. In addition, the conference also offers opportunities for academicians and industry experts to meet and interact with local and international participants.


Publication Opportunities
Selected high quality papers will be considered for publication in the following SCOPUS/WOS indexed journals/ proceeding:

*  Management and Accounting Review (SCOPUS / ERA / ABDC)
*  Asia-Pacific Management Accounting Journal (ESCI / ERA / ABDC)
* Conference proceeding that will be submitted for indexing in Web of Science: Conference Proceedings Citation Index (CPCI)

Papers for the above publications are subject to peer review process and additional fee will apply for publication of accepted papers in indexed journals/proceeding.


Topics of interest for submission include but are not limited to:
Humanities
Interdisciplinary and Multidisciplinary Humanities, Communications and mediaGovernance and Politics in Society, Internationalism, Globalism, Teaching and Learning, e-Learning, Religious Studies, Lifelong Learning, Blended Learning, Special Education, Teaching and Learning, Strategic Management in Education, Educational Management and Administration, Higher Education, Technical and Vocational Study and Quality Management in Education
Business & Management
Economics, Accounting, Banking, Entrepreneurship, Finance, Marketing, Supply Chain, Logistics, Transportation, Tourism, Hospitality, Health Care, Human Resource, Government, Administration, Management, Law, Organizational Growth, Market Share, Employee Development and Training, Leadership, Products and Services, Business Technology, Business Innovation, Customer Relationship, Employee Turnover, Turnover and Profit, Customer Service, Performance Levels Management, Business Sustainability and Management.
Technology
Communication, Computer Science, Information Technology, Information System, Multimedia, IR 4.0, Big data, Artificial Intelligence, Computer software and applications, Computing, Data Mining, Internet and Social Media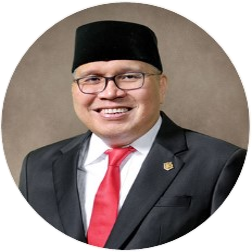 IR. DANIEL LUMBAN TOBING
CSFA., CFrA
Anggota II, Badan Pemeriksa
Keuangan Republik Indonesia
BPK, Indonesia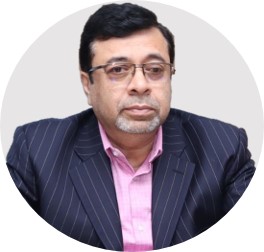 PROF. DR. MOHAMMAD MASRURUL MOWLA
Pro-Vice-Chancellor
International Islamic University Chittagong
Bangladesh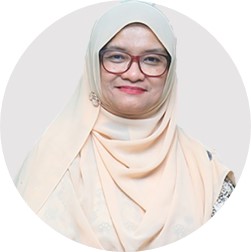 PROF. TS. DR NORAZAH ABD RAHMAN
Deputy Vice-Chancellor
Research and Innovation
Universiti Teknologi MARA (UiTM)
Malaysia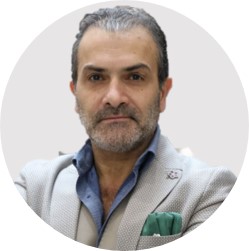 PROF. DR. GÖKHAN SİLAHTAROĞLU
Dean of School of Business and Management Sciences
Istanbul Medipol University
Türkiye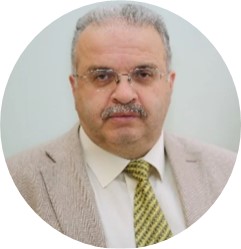 PROF. DR. ALI GUNES
Bolu Abant Izzet
Baysal University
Türkiye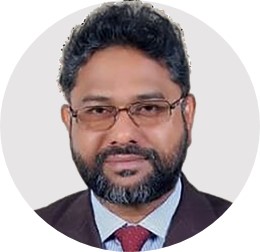 PROF. DR. FARID A. SOBHANI
United International University (UIU),
Bangladesh